Derby HDPE Horse and Ranch Fence Testimonials
 Incredibly durable and…an investment that will hold its value for resale!
It seems like yesterday that my dream of building a barn and erecting beautiful white fencing around my horses came true! It's actually been 10 years! After weighing the pros and cons of wood and other types of plastic fencing, my husband and I choose Derby Fence's HDPE fencing. It's been incredibly durable, and we feel it's an investment that will hold its value for resale. Over those 10 years, the fencing hasn't changed colors, chipped, dented or moved. More importantly, my horses never broke through. It looks as fresh as the day we bought it.
Cindy S. Mukwonago, WI (installed in 2009)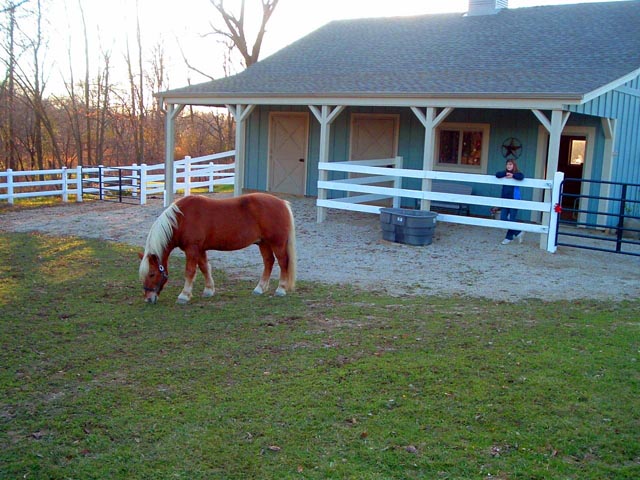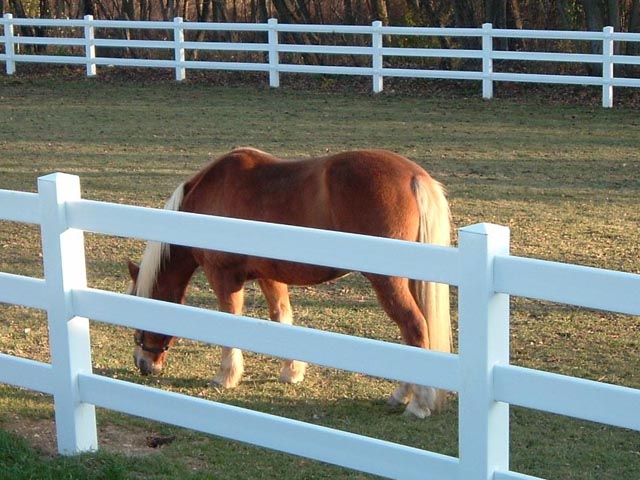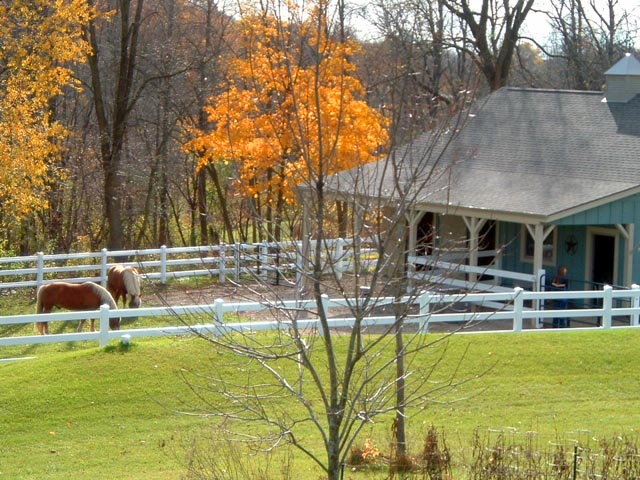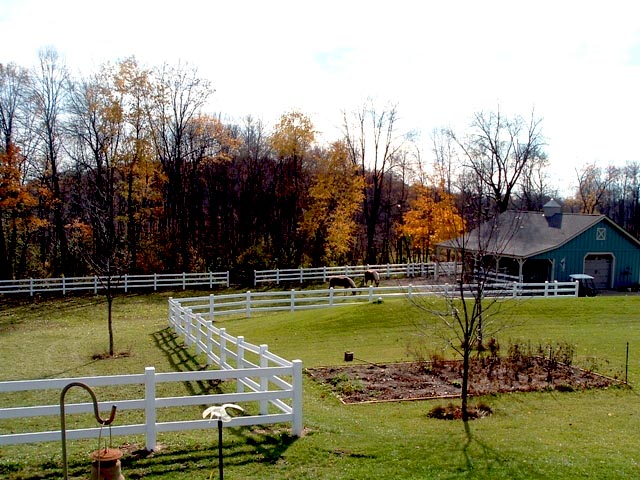 Thanks for a great experience!
We installed the fence last week, it was very easy to assemble and went quickly. It's great to have a home for our horses that's so much better than the cable fence that we were fixing daily!
It's real treat having Derby fence, no maintenance needed and the neighbors are jealous!
Thanks for a great experience!
Heather Swartzentruber
Another Happy Derby Fence Customer
"Hi Tom! Hope you are having a fabulous summer! I am once again just back in the country. They are scheduled to pick up our temporary stalls at the end of this month, which means we will have the space now to install the remaining 4 paddocks. We have a total of 1325 linear feet. 4-3-way posts and 4-corner posts. We will have one gate per paddock.
I can't tell you how nice it was to arrive home and have my fence looking just as perfect as the day I left it! I wish everything on our farm were as safe and low maintenance! We love it.
I look forward to hearing from you soon."
Laura Graves – Olympic Medalist – Team Dressage
We are very pleased with your product. We did 2500 linear feet in 5 days. If you ever need any references please do not hesitate to call.
Dan – Castleton, VT
Tom: Your fence is the bomb! I told you it would keep the elk out of my yard.
Dan – Concrete, WA 98237
Our recently installed Derby Fence was damaged by hurricane Irene. By the way, the fence performed as billed and did not crack or split as you can see from the pictures. We love the fence. Thank you for your help.
Deborah C. – Califon, NJ 07830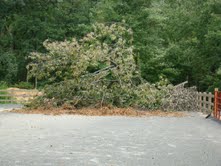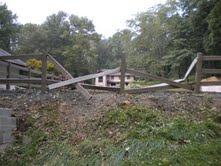 Wisconsin Horse Fencing by Derby Fence
My husband and I live in a country subdivision in Southeastern Wisconsin. Recently, we had a small stable built and were in need of fencing. It was important that my fencing be attractive, functional and safe for my horses. I began researching the fencing a good year and a half before the stable was put up. I wasn't thrilled with what was out there. Most of the attractive fencing was PVC and I was very leery of how it shattered in cold weather and could potentially cause harm to our horses, still, I liked the look of the fence.
While at the Midwest Horse Fair, I stopped and talked to all the vendors that carried the white, plastic fencing. The only business card I took home with me that day was from Derby Fence. Their product was not made out of PVC, rather HDPE. (High-Density Polyethylene). It's a much more durable, weather resistant plastic.
I called Derby Fence and spoke with Tom Spears. He was so confident that his product would survive our harsh winter and any mischief our horses had in mind..that he sent me a few samples to test. I put a section of the post and rail in my deep freezer for two weeks. I then took them outside where my husband beat it with a sledge hammer! It didn't break, chip or shatter! He then drove several sizes of screws into it…and the plastic molded around the screws for a tight grip. We did this because we planned on screwing in universal tensioners for our electrical tape. We also wanted to make sure it was strong enough to hold a heavy gate with bolts. We didn't want the post to crack like it did with our PVC sample. We finally found a durable product.
Wisconsin Horse Fencing by Derby FenceMy husband and I never installed fencing before and were a little intimidated on doing so. We had a lot of questions before and during the process. Tom Spears was ALWAYS available and more than happy to answer our questions…day, evening and weekends. Old fashion Customer Service at it's best! He even drove to our home to offer assistance when we first started out.
I would highly recommend this company & product to anyone. It's not only durable and safe for our horses, but it's beauty also adds to the value of our property!
Sincerely,
Cindy S. – Mukwonago, WI